I Bet You Don't Have Hips!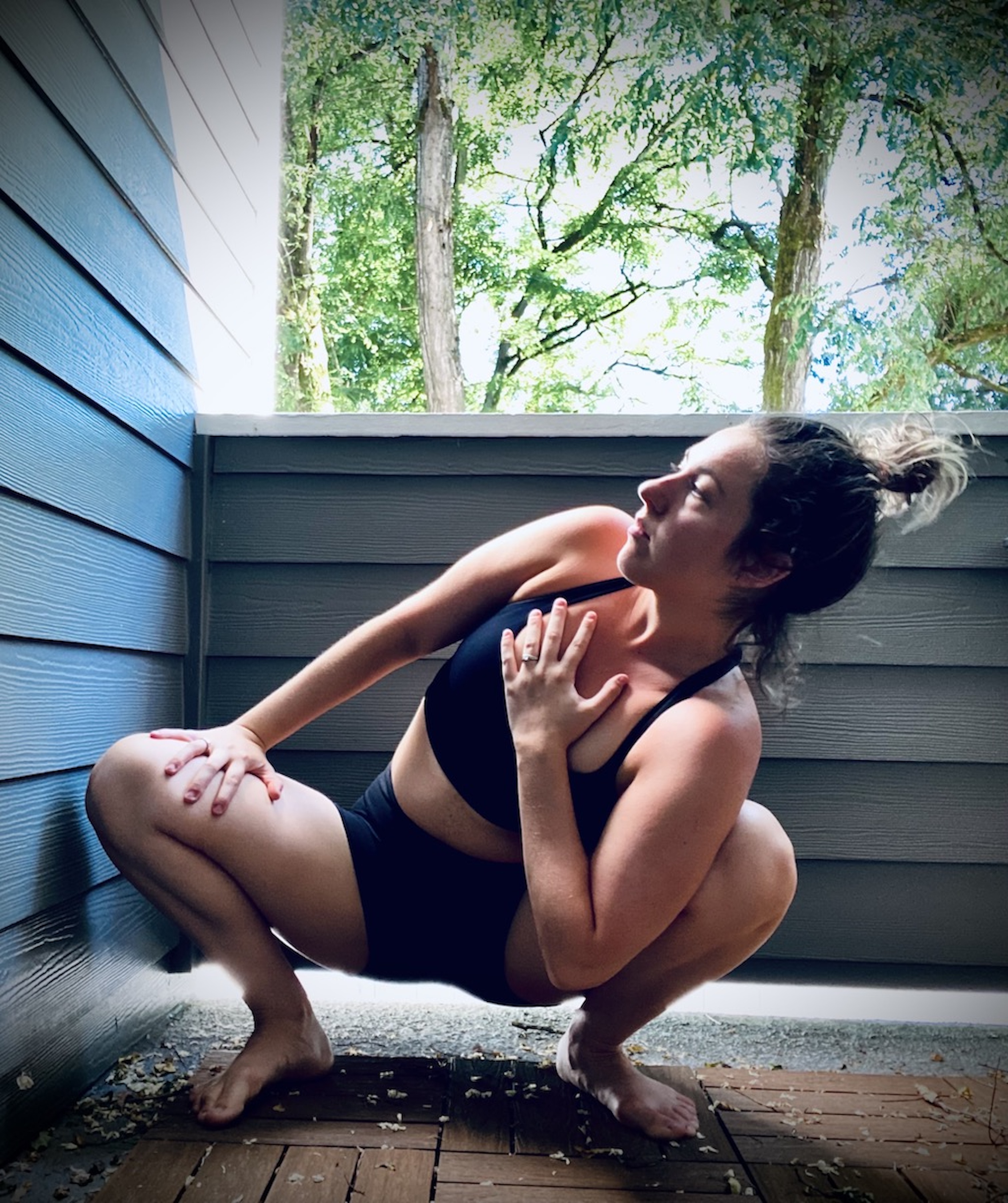 Daily Content, Lifetime Access
Pre-recorded content is released daily to keep you on track in your Happy Hips journey and to prevent information overload. You have lifetime access to Happy Hips as well as automatic updates to the course.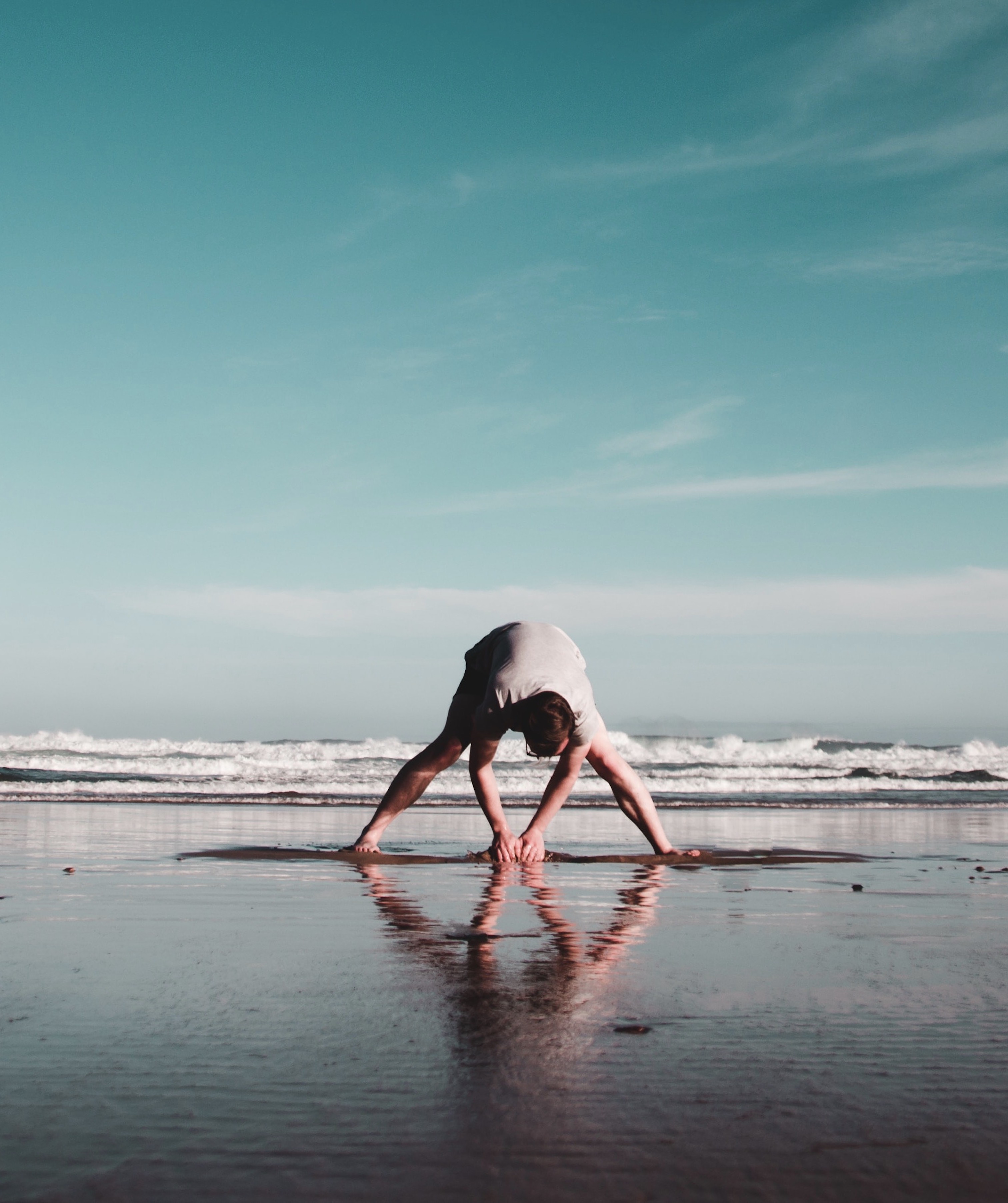 Be an active participant in your Happy Hips journey and learn the "why" behind what you're doing so that you can adapt these techniques to all your movement practices.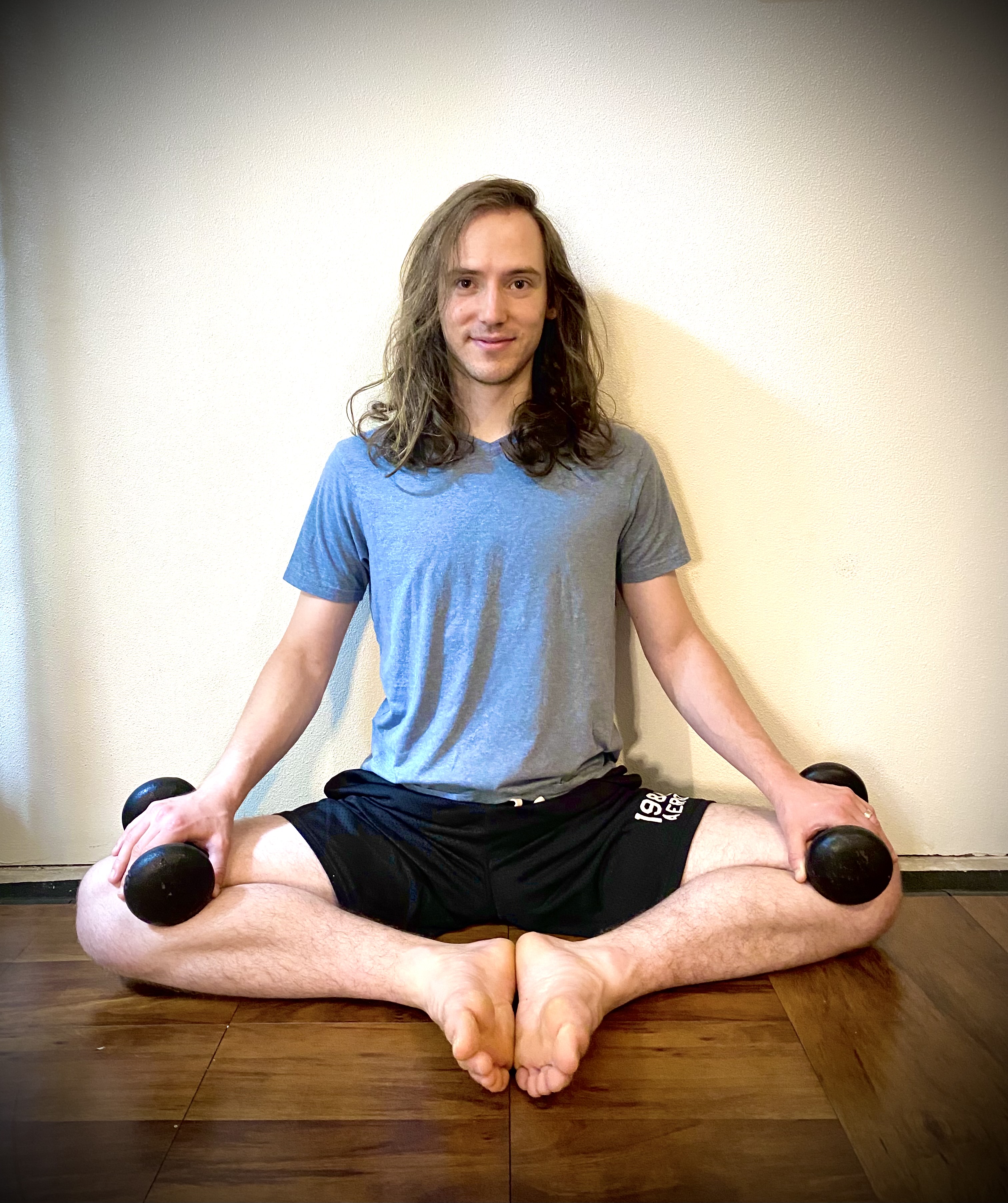 Happy Hips is a 30 day program with unique content everyday. Content is limited to 30 minutes per day so that you can easily integrate this program into your daily routine.
Why Do I Need Happy Hips?
The simplest answer is: because you have hips!
Everything in our bodies is connected (for better or worse), and hips are right there at the center – which means they're also central to many of our movement issues.
A dysfunctional hip can lead to pain in your ankles, knees, back, neck, shoulders, and even elbows!
That's because if your hip isn't functioning properly, your body will compensate by recruiting other joints and muscles to help get the job done.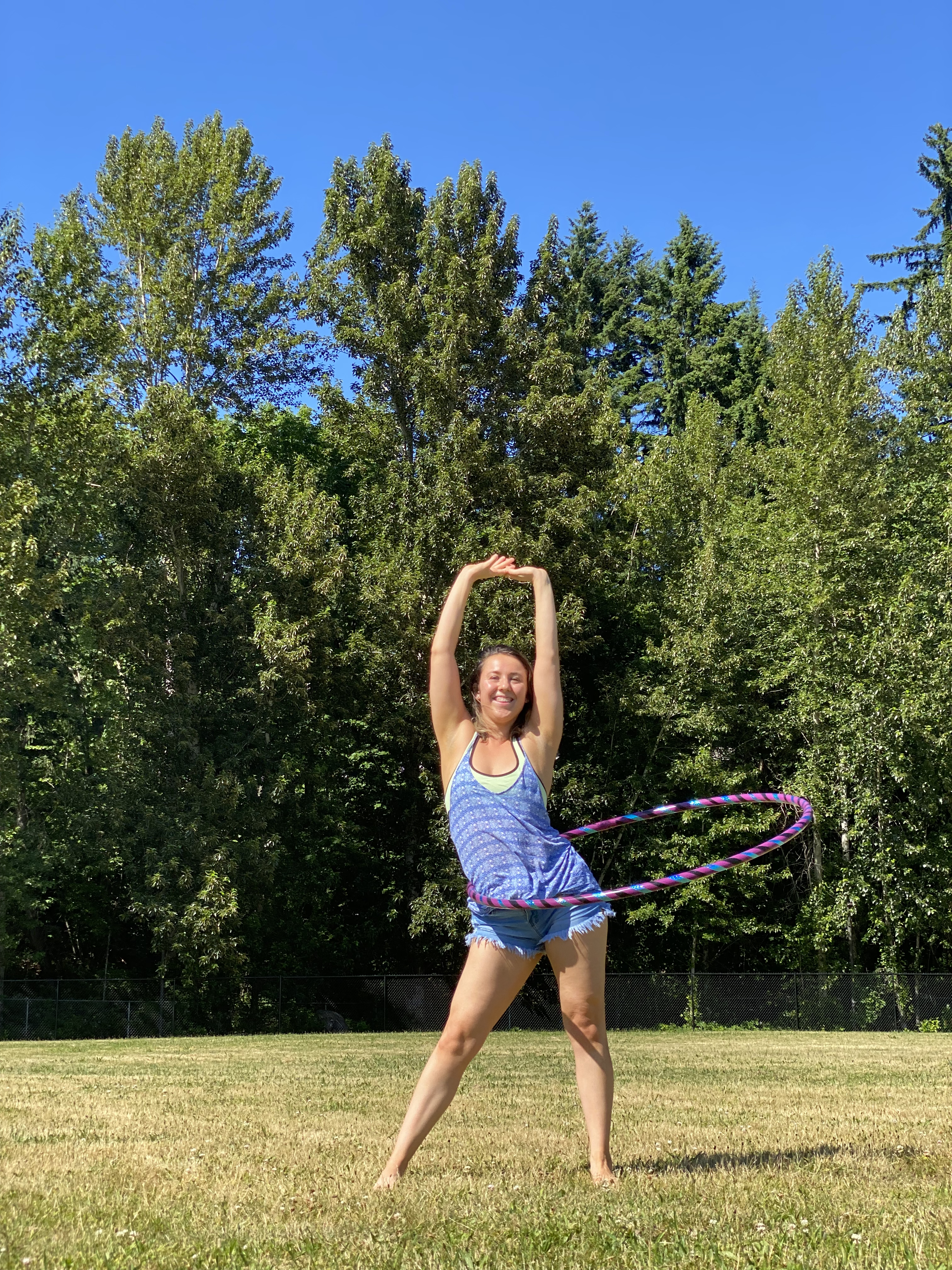 LEARN basic hip anatomy and hip movement

MEASURE the range of motion (ROM) and strength you have in your hips
INCREASE your mind-body connection
EXPAND the working capacity of your hip through functional range conditioning
BUILD strength and active ROM through bodyweight training, pilates, tai chi, and dance
USE yoga, functional range conditioning, and stretching to increase passive ROM
IDENTIFY healthy vs. dysfunctional hip sensations
KEEP your hip joints healthy
Why Aren't My Hips Happy?
You were made to move. A LOT. And your hips were made to move A LOT!
In fact, your hips are designed to move, be flexible, and to be strong in SIX distinct directions. When we don't move, our joints don't get the blood flow and nutrients they need to stay healthy and our muscles can get tight and weak. And then, when we do want them to move, guess what? They can't! Not without pain or injury.
But it's never too late to get your body back on track and it's never too early to start preventing future pain and injury.
This course is designed to help you improve the strength and range of motion in your hips so you can get moving the way you were designed to!
But Isn't Hip Pain Just Natural After a While?
It doesn't need to be!
We were all led to believe that our joints (especially hips) are destined to wear out and that pain, immobility, osteoarthritis, and even surgery are inevitable. But this does not need to be a normal part of aging. It's true, as we age, our tissues become less resilient, but that just means we need to work a little harder to maintain them.
Most of us should be able to move in whatever ways we want, pain free, for our entire lives.
But What If I Just Want a Big Butt?
I mean, if that's what it takes to get you onboard...
But actually, the glutes are a huge part of what can make for strong, healthy hips and stronger glutes means booty gains!
"Rachel was my guide through both pre- and post hip replacement (each hip 7 months apart!). Please know that your conditioning going into surgery is the game changer for recovery. Rachel will inspire you to push yourself just the right amount for the best outcomes you can prepare for. Hiking is my passion, and with Rachel's guidance, I hardly missed a beat!"
-Karen B.
"Rachel is a strong instructor with a gentle teaching style. Training with Rachel has been a mind and body education. Her depth of knowledge about the body enriches each workout. I leave each session with new information and curiosity about my body and what it can do."
-Julie S.
"Happy Hips greatly increased my flexibility and range of motion, and my confidence to make these movements. Many of the various stretches and movements were so good for my hips following 2 hip replacements. I enjoyed the freedom to follow the sessions at my own pace and being able to repeat some of my favorites. I would recommend Happy Hips to anyone, especially following hip surgery. And to top it off, Rachel's infectious smile, encouragement, and knowledge of the human body made it all enjoyable and effective. "
-Ann K.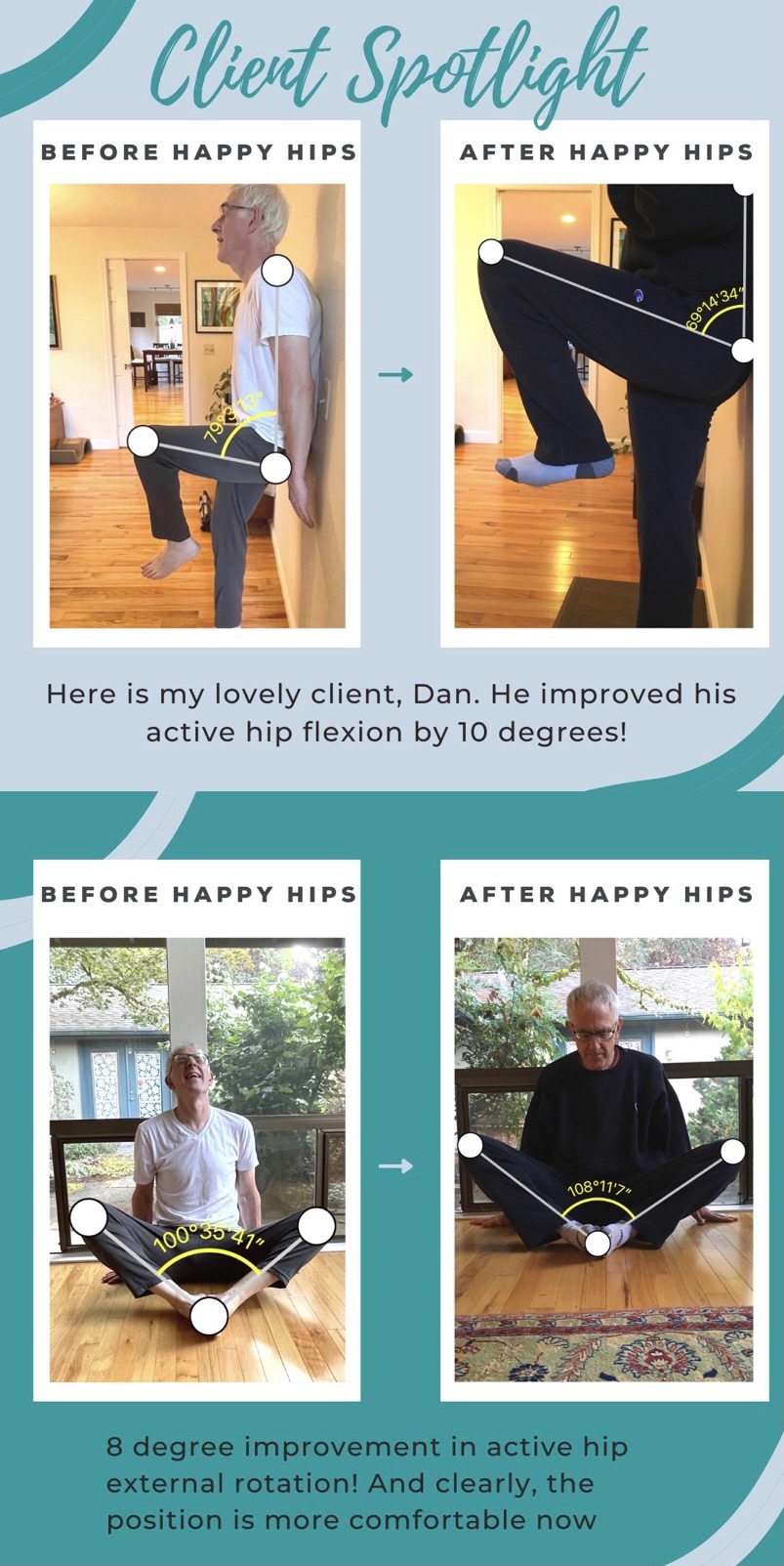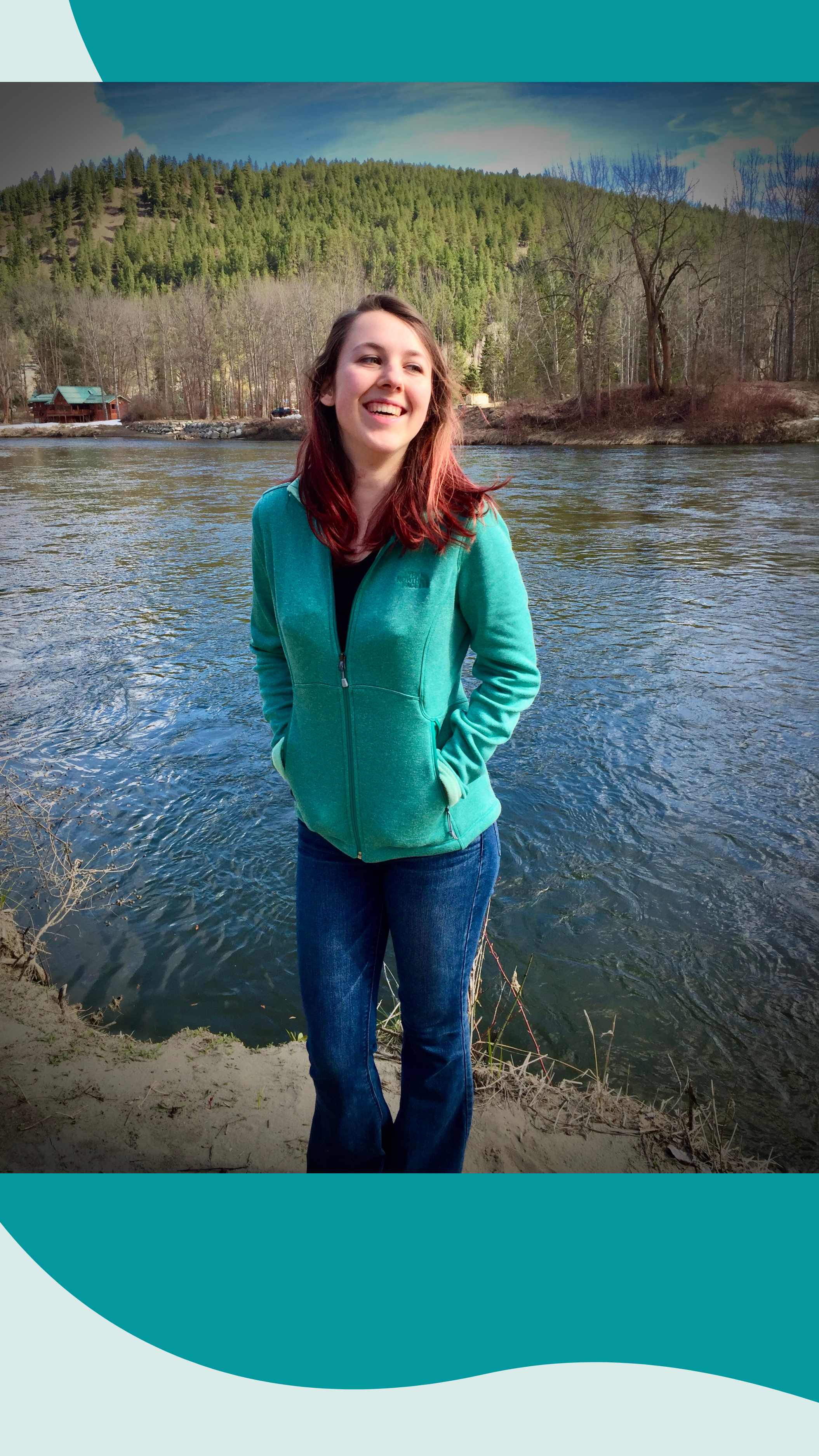 About Your Instructor
Hi! I'm Rachel and I am SO excited to be launching this Happy Hips course for you.
Throughout my career(s) as a martial artist, gymnast, ballroom dancer, personal trainer, mindfulness teacher, and mobility specialist, I've come to understand just how important joint health is to overall quality of life.
Hips have always been a high priority for me because I need them to do higher roundhouse kicks and bigger split leaps!
As a personal trainer, I loved teaching hip exercises and I encouraged all of my clients to work on their hip strength. Many clients came to me for help rehabbing or prepping for hip replacements. As I learned more about hips, I realized just how prevalent hip dysfunction was and how easily it could go undetected!
Spoiler alert – most people need better hip mobility to achieve their exercise or wellness goals and live a more comfortable life.
I have collected and curated all my knowledge from my formal education, my life as a martial artist-gymnast-dancer, and my professional career to give you an effective way to improve the health of your hip joints.
I love teaching people about how their bodies work, how they're supposed to move and feel, and how to connect your mind and body.
I would be honored to help you find joyful and intuitive movement!
Check your inbox to confirm your subscription